Legal Counsel That Puts Your Needs First
At the Law Offices of Beth White, we represent the people, not the powerful. Tell us if you need to seek compensation for a workplace injury or take a case to county court. Our attorney is ready to provide you with the knowledgeable advice and fierce advocacy you deserve.
Workers' Compensation & Municipal Law Attorney in Vineland, New Jersey
Beth White
Attorney at Law
Attorney Beth White has been providing her clients with thoughtful and strategic counsel since 2008. She has in-depth knowledge of the law that has prepared her to advise a wide range of clients, including injured workers and real estate developers. Discover how she can answer your legal questions.
Because of my passion for law and my community, I prioritize giving my clients the one-on-one legal guidance they deserve.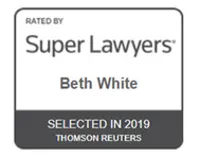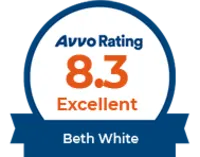 Why Work With Us?
Honest Communication
We don't believe in beating around the bush. When you come to us for legal guidance, we'll provide you with the information you need to hear and help you create a plan geared toward your ideal results.
Compassionate Approach
At the Law Offices of Beth White, we understand just how stressful legal issues can be. That's why we're committed to handling your case with the same care and attention we would give our own.
Dynamic Knowledge
Our attorney has years of experience in the areas of workers' compensation, municipal law, estate planning, and more. She knows which strategies work and is ready to share that knowledge with you.
Fighting to Make Things Right
When you're faced with a legal dilemma like pursuing workers' compensation benefits or fighting a zoning issue, you likely don't have time to waste. Our attorney at the Law Offices of Beth White knows this, and she's ready to help you seek an efficient and effective solution. Beth handles cases like yours every day, making her the experienced legal partner you want on your side.
If your employer's negligence led to your injury, they deserve to be held accountable. Let us help you seek the compensation you need to cover your medical costs and lost wages. Contact our office in Vineland, New Jersey, today to set up a consultation. We proudly serve clients throughout the area, including residents of Millville, Bridgeton, Pittsgrove, and Ocean City.